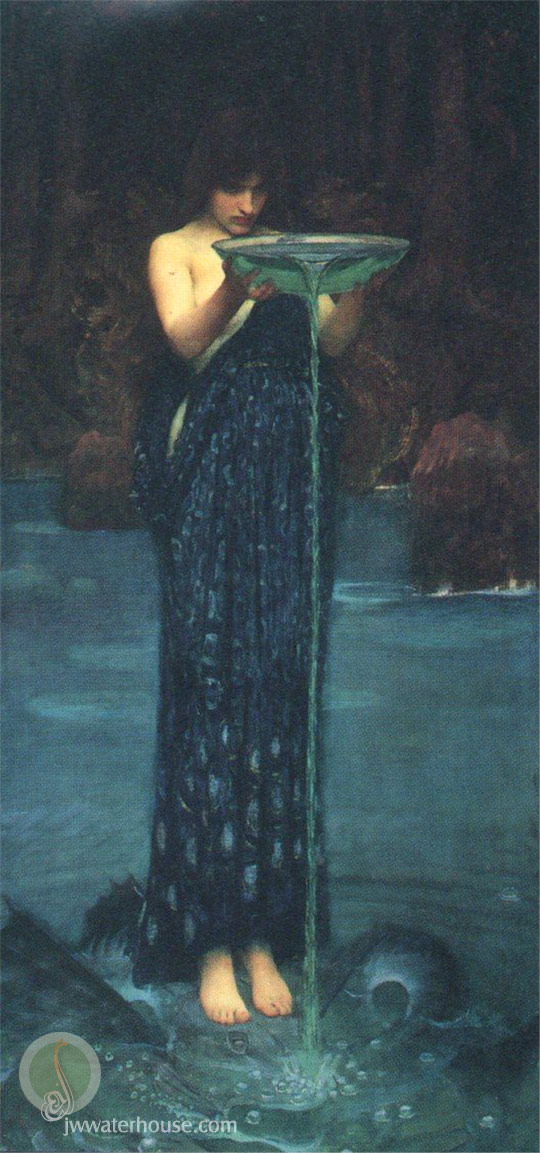 I'm here, and yet not. I mean, I am present, and yet not entirely showing you myself. When I first ventured here, I was spurred on by mysterious uncanny events, only eluded to, and only addressed in one post, which quickly returned to draft form.

I am not longer haunted by those events. And yet I am a bit haunted I realize, in terms of this blog. A bit of a see-through version of myself. And that's "flimsy", not "transparent", mind you. I have been finding my way here. I am glad. But my anonymity, blamed on the mysterious and not so mysterious, and on trying to claim a bit of place for my own little self, I realize now has been part of a process of becoming. I am becoming, am moving forward, am different.Like the characters in Enchanted April, in coming here, I removed myself from "friends and family affection" only to find that in the restorative afterglow of so magical a place, "I must share!" So it has been good. And this is a good place still, for sharing the thoughts I've come to enjoy expressing!
But now I feel I am ready to own the synthesis of self which has occurred and which is occurring, which I wasn't looking for, but which began nonetheless. My other parts shall
not
be
anonymous
...
I couldn't have done it without all of you! Without your presence, interaction, (dare I say friendship?) and certainly INSPIRATION.
I'd like to take a moment and highlight just a few special examples, very cool
bloggers
who've warmed my heart in the
blogosphere
...
Ms. Kathleen:
Co-author of the WHAT DID YOU
HAAAAAAVE
FOR BREAKFAST Show, who inspired me to begin my own blog, and my oldest dearest friend in the world. Thank you, my sister. I need to be a better friend to you my dear one. Need to bridge the distance. Life is too short! (Congratulations to her on her new Photography Business, too!)
xo
Amanda:
Whose poetry is both literally and figuratively haunting, and whose
newfound
friendship is a miracle of the Internet.
Ciara

:
Whose blogging is
transformative
of place and inspiring of spirit. Her multifaceted talented & artistic heartfelt approach is one I greatly admire & certainly aspire towards.
Lisa:
Whose artistry in great food posts, film spoofs and more are food for the soul . Besides I want her "Ladybird". Which is not in any way related to a Unicorn. (I don't think.)
Noreen:
Whose approachable, open, heartfelt dedication to healing is inspiring on it's own. Her posts so often seem to be just what I need, so I count her as a miracle.
Puanani

:
Whose poetic views into life and into her garden are restorative, and whose approach to peace is an inspiring example.
Pamela

:
Whose posts in my opinion should really be gathered in a lovely hand bound book, rather than on any computer screen. Edward would deliver the updates just before dawn, or in early afternoon during tea or coffee.
Peter:
Who as far as I know, has never visited here! But who has always been more than solicitous of my visits to his place, and whose humor and whose beautiful photographic chronicling of his England & perhaps attempts to halt time passing are a real draw for me. Thanks, Mr. A.
As to the Where, you are all welcome. Where I'm going if you like. If you want to know my identity, new "location", feel free to ask.
I will likely visit you from
either
place, whether you do or not. In that case, in some instances, some of you may or may not know me, know that it's me then. That's okay.
Circe will stay here. And though I will go on, newly blogging as myself, I will still "inhabit" her here. How could I give up this magical place with you all still in it? You who have as much as I, made this place and experience what it is for me? No longer haunted... but definitely ENCHANTED.
Thank you ALL! Thank you Amanda,
Ciara
, Lisa, MS. K! Thank you Pamela,
Tutta
, Miss Pine, Peter! Thank you, Bary,
Ashliegh
,
MAGDELENA
! It's in part because of all of you that I feel free to move onwards
fullstop
.
Sheesh
...
I'll be around! Still
Haunting
you could say...
I just wanted to say Thank You.
The ORACLE has spoken!! ;)
:)
XOXO
Above image: Circe by John William
Waterhouse